Are you in the mood for some affordable wine and delectable treats? Look no further than Belledor Vineyards, where Fridays are all about good times and great deals. Welcome to $5 Friday at Belledor – a day filled with fantastic offers that are bound to make your heart and your wallet smile. With $5 wine tasting flights, $5 wines by the glass, $5 cheese plates, and a 5% discount on all your purchases, it's a day dedicated to pure enjoyment.
Unwind with $5 Wine Tasting Flights
Kick start your weekend by embarking on a wine adventure like no other. For just five dollars, you can savor a variety of Belledor's exquisite wines with our wine tasting flights. This is the perfect opportunity to explore the nuances of different vintages and grape varieties while enjoying the serene ambiance of the vineyard.
Raise Your Glass to $5 Wines by the Glass
If you've found your new favorite wine during the tasting flight, why not raise your glass and savor a full pour? On $5 Fridays, you can enjoy select wines by the glass for only five dollars each. It's a perfect chance to linger over a glass of your preferred wine while taking in the breathtaking scenery that Belledor Vineyards has to offer. What a delightful way to unwind!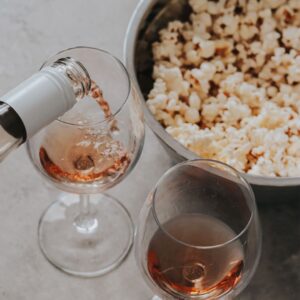 Indulge in $5 Cheese Plates
As we all know, wine and cheese are a match made in heaven. Belledor understands this all too well and offers you the chance to enjoy a delicious cheese plate for just $5. Savor a carefully curated selection of cheeses that pair perfectly with the wines they offer. These plates are a delightful addition to your wine experience, enhancing your palate and making your visit even more memorable.
Sip and Stay on the Patio
Belledor Vineyards is not just about great wine and cheese; it's also about the atmosphere. On $5 Fridays, you can choose to bring a picnic and enjoy it amidst the beautiful vineyards, or you can relax on the patio, sipping your wine and savoring your cheese plate. There's no rush here; take your time and make the most of your visit. It's like having a happy hour that lasts all day long!
5% Off All Friday Purchases
Besides these incredible deals, Belledor Vineyards offers a 5% discount on any purchases made on Fridays. Whether you fall in love with a particular bottle of wine, want to stock up on wine for the weekend, or decide to join their wine club, you'll enjoy savings while indulging in top-quality wine.
$5 Friday at Belledor Vineyards is the perfect way to start your weekend off right. Gather your friends, pack your picnic, and head over to Belledor Vineyards for an unforgettable experience. Don't miss the chance to sip, savor, and save on $5 Fridays at Belledor!